Marshall Garrett at KTEX 106.1 spoke with John "Swat" Swantner about his unique nickname, how his military service has shaped his perspective, and what it was like going from Texas to Nashville and back again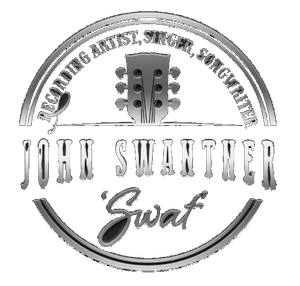 John "SWAT" Swantner, a Texas native and Iraq War Veteran who has been surrounded by music his entire life, from school, church choirs, competing in local talent shows and performing for his fellow soldiers. 
John Swantner has a remarkable way of cutting to the core of his listeners' emotions with a blended style of old and modern country, mixed with his own powerful and distinctive vocals.  This combination exposes a truly talented artist. 
John gathers much of his material from growing up in a small town in Texas.  For the past few years, John has been in Nashville working with other accomplished songwriters honing his talent and craft as a songwriter. He's had the privilege of co-writing with such renowned marquee writers as Brad Crisler, Greg Crowe, Steve Dean, Johnny Garcia, Dave Gibson, Larry McCoy, Steve Obrien, Mark Sherrill and Bridgette Tatum, naming just a few. 
John has several cuts on the CMT reality star Nick Riggins album "Farmed and Dangerous", plus a cut "It Ain't All Good but It Ain't Half Bad" on Tony Stampley's album "When I Get On A Roll".  John was selected to participate in the 2016 and 2018 Texas Songwriter U Showcase, and won the 2016 Texas Troubadour of the Year award. 
Positive attitude and electric energy while performing on stage also makes John "SWAT" a distinct individual who entertains and dazzles every audience large or small.  This makes him a "don't miss", when in your area.
John Swat and the Cypress Rose Band:
Rich Bogle: Electric Guitar, Lead and Background Vocals 
Randy Wheless: Lead Electric Guitar 
Mark Foley: Bass Guitar 
Kevin Smith: Drums